Why hydrogen cell technology is set to grow rapidly in Australia?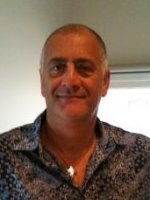 Mario Cacchione Hydrogen Fuel Cells are now recognised as a cost effective and credible solution for back-up / standby power sources suitable for supporting mission critical equipment.  While initially aimed at the Telecommunications industry, hydrogen cell technology has now proven suitable for all industries requiring high quality reliable back-up power. They are clean and green emitting only small amounts of pure water, and are a "set and forget" technology that can also reduce back-up power operating costs by up to 75%. 
Mario Cacchione will present a comprehensive review of current and new technologies for back-up power in the telecommunications industry and discuss why the use of hydrogen cell technology is set to grow rapidly in the Australian market place.
AFTER the conclusion of Mario's presentation at 1.30pm, there will be an opportunity for you to network with your industry colleagues over tea and coffee until 2.00pm.
Presenter(s)
Mario Cacchione - CoverTel Power
Mario Cacchione is a strategic sourcing specialist in managing and reducing costs through improved process, supplier performance management, contract management and high quality end-to-end procurement.  He has experience in mining and construction, commercial enterprise, government and finance sectors across a broad range of categories including utilities, indirect costs, facilities management, capital works and others. He has been involved in end-to-end procurement for national tenders, RFQ and RFI process and contract negotiation.
Mario is currently the Business Manager for Strategic Sourcing at Covertel Power and is responsible for the sourcing and assembly of hydrogen fuel cells and associated components locally and from abroad to support mission critical installations.  He has previously worked for Boeing Aerostructures Australia, Emmerson Network Power, the eSourcing Group and the United Group.  He has a bachelor degree of Business and Accounting from RMIT University.
When:
Tue, 31 Mar 2015 -

12:30pm

to

02:00pm

AEDT
Fee:
Non-members: $15.00; Financial members: No charge (full discount when logged in).
Registration has closed for this event
Event partners:
Location:
Telstra Conferencing Centre
Level 1 / 242 Exhibition St
Australia