A Fixed Network update by Alcatel-Lucent
Just a few years ago there were few options to deliver ultra-broadband on a mass scale. With a greater focus on the exploitation of existing infrastructure assets, VDSL2 Vectoring has emerged as a market game-changer, gaining mainstream traction with operators around the world and now reaching commercial service deployment. These developments have seen a reinvigoration of the copper broadband ecosystem and a future pathway, including micro-nodes and the emerging G.fast standard. With building momentum towards a multi-platform National Broadband Network, this presentation will provide unique insight on the global trends, technology developments  and deployment experiences that are guiding Australian trials and planning decisions.
AFTER the conclusion of Michael's presentation at 1.30pm, there will be an opportunity for you to network with your industry colleagues over tea and coffee until 2.00pm. 
Presenter(s)
Michael Jeffs - VP, Local Fixed Networks, Alcatel-Lucent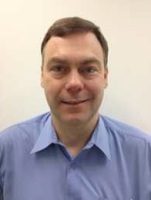 Michael Jeffs Michael Jeffs is Vice President of Fixed Networks for Alcatel-Lucent Australia, New Zealand & Pacific Islands.  He has over 25 years in the telecommunications industry and is responsible for the end to end P&L for the Fixed Networks business across Australia, New Zealand and the Pacific Islands.  He joined Alcatel-Lucent in 1985 and has held various roles in areas such as business development, bids & proposals, project management, product management, vendor management, contract & commercial management.
When:
Tue, 27 May 2014 -

12:30pm

to

02:00pm

AEST
Registration has closed for this event
Event partners:
Location:
Telstra Conferencing Centre
Conference Room 2 / Level 1
242 Exhibition St
Australia